Details
REGION
San Marcos, Ocotepeque
HARVEST
November - February
TASTE
Almonds, Dark Chocolate, Mandarin
Green Coffee Info - click here.
Details
REGION
San Marcos, Ocotepeque
HARVEST
November - February
TASTE
Almonds, Dark Chocolate, Mandarin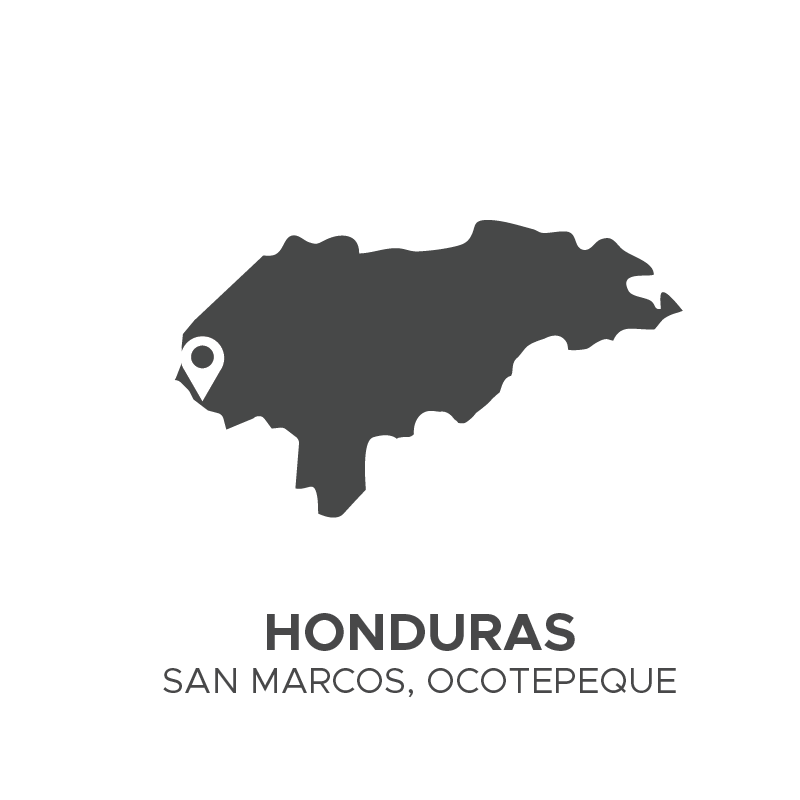 Story
The coffee takes its name from a town called San Marcos Ocotepeque. San Marcos is located in a valley where all of the coffees grown in the surrounding mountains (cordilleras) get funneled to and collected. Inaginsa is the only exporter that has a complete milling station in the area.