Details
PRODUCER
Smallholder farmers
TASTE
Caramel, Grape, Milk Chocolate, Toasted Almonds
Green Coffee Info - click here.
Details
PRODUCER
Smallholder farmers
TASTE
Caramel, Grape, Milk Chocolate, Toasted Almonds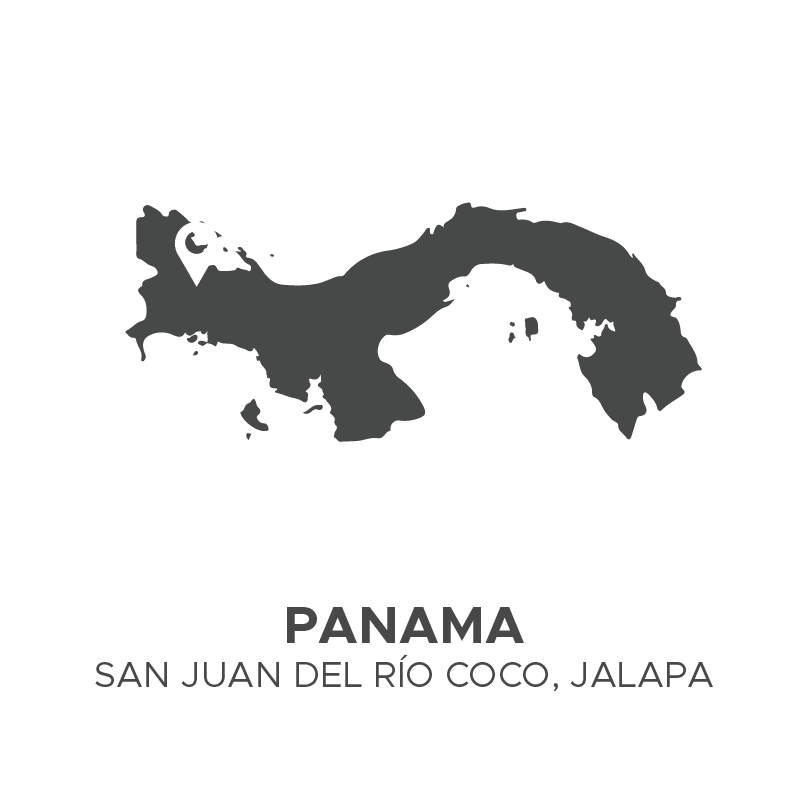 Story
Panama Boquete is an exotic bean gaining popularity in the coffee world. Brazil and Colombia have long been considered the top coffee bean producing countries but Panama is quickly making a name for itself. This gorgeous country has some amazing coffee bean farms that are helping create premium coffees that are savored all around the world. Panama has a rich and diverse climate that provides fertile farmland for coffee beans. The elevation and the volcanic content of the soil help cultivate some of the finest beans. Panama has a wonderful, moist tropical environment along with good cloud cover, which helps coffee beans thrive. Panama has long been undervalued for green coffee, but it has gained fame for having a wide variety of coffee to choose from. Ranging from some of the more widely available blends to the rare, expensive Geisha bean, Panama is a coffee connoisseur's paradise. Panama's rich ecology allows a wide variety of different coffee plants to thrive. Most of these plants produce beans that have a clear acidity and citrus tones as the soil helps create this flavor palette. The plants were originally brought to Panama from Ethiopia in the 1960s and have thrived in this Central American country. The Geisha beans produce a light bodied, aromatic coffee that is one of the most valued coffees in the world. Panama produces other very high quality beans for those that don't want to spend as much, one of the best known being Typica. This is the base of many varietals found from Panama. Some of the best-known varietals that can be found coming from Panama are Typica, Caturra, Pacamara, Bourbon, Catuai, Mundo Novo, and Maragogype. With such a vast selection of superior coffee beans that produce different flavors, it's not surprising that Panama is ranked as one of the best countries in the world for coffee production. No matter the flavor or acidity you might want, Panamanian coffee plants will most likely produce a coffee bean that will suit your tastes. From the everyday coffee drinkers to the refined coffee snob, Panama coffee beans provide incredible options.