Details
PRODUCER
Prodecoop Cooperative
REGION
San Juan del Río Coco & Jalapa
PROCESS
Washed / Patio Dried
VARIETY
Bourbon, Caturra & Typica
TASTE
Almond, Green Apple, Raw Honey 
Green Coffee Info - click here.
Details
PRODUCER
Prodecoop Cooperative
REGION
San Juan del Río Coco & Jalapa
PROCESS
Washed / Patio Dried
VARIETY
Bourbon, Caturra & Typica
TASTE
Almond, Green Apple, Raw Honey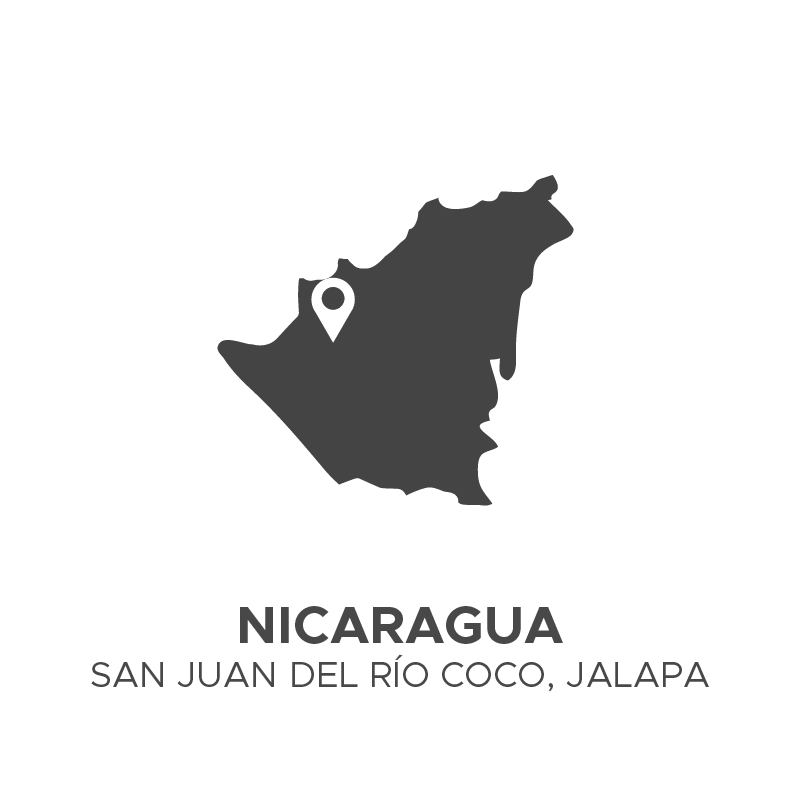 Story
Nicaragua SHG EP Strictly High Grown coffee is harvested at high altitudes, which allows the coffee cherries to mature slowly resulting in a denser and higher quality bean. EP - Stands for European Preparation, an additional sorting to ensure only the finest green coffee beans are exported. PRODECOOP is a certified cooperative organization, 100% of the partners work with Fair Trade. Since 1992 they export directly to the international market, currently having 18 clients in Europe and the United States, and in 2006 began negotiations with clients in Japan. On average they export 30,000 bags of coffee, of which 50% of the total volume is organic. The commercialization of Nicaraguan coffee is difficult as a trader because of the lack of a major maritime port in the country. For that reason, once the coffee is ready to ship, the sea container needs to make a journey to Costa Rica or Honduras in order to start making the trip to its final destination (in our case Houston, TX).