Details
VARIETY
Bourbon, Catuai, Caturra,Pacas
TASTE
Black Cherry, Caramel, Chocolate
Green Coffee Info - click here.
Details
VARIETY
Bourbon, Catuai, Caturra,Pacas
TASTE
Black Cherry, Caramel, Chocolate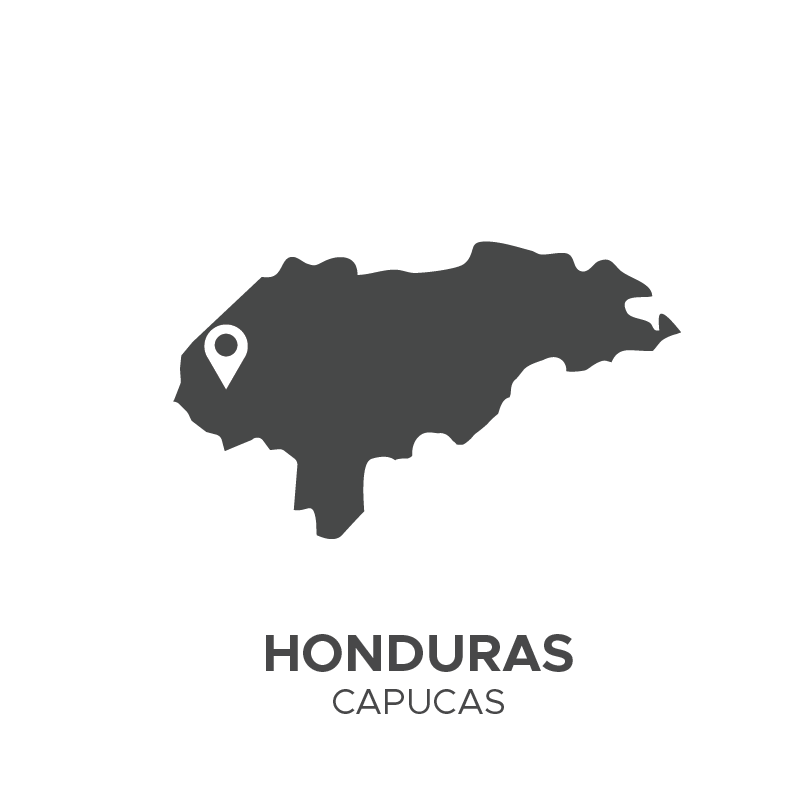 Story
This amazing offering has nutty notes, medium body, balanced and it has been directly imported from Honduras with tremendous care to ensure the consistency and quality of the green bean coffee that is never compromised. We then go through extensive tasting and cupping to ensure that the identity and integrity of the coffee bean is kept. We work directly to bring you the best quality and pricing available on the market. Las Capucas is a small municipality in the coffee growing region of the Copan department. Cooperativa Cafetalera Capucas Limited has become a major powerhouse of specialty coffee. In great extent due to developing technical, marketing and sustainability programs. As well as increasing standards of living for the entrepreneur coffee farmers that aim for a better future, improving quality control and processing yields for their communities. These programs have benefited over 5,000 people and 700 members in Las Capucas region, which represents an estimated of 12 communities.